Who is Kathie M. Thomas?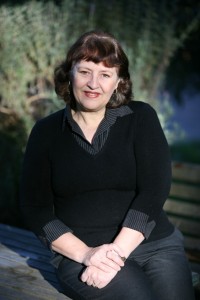 Kathie is the Virtual Assistant Queen! Founder of Australia's first Virtual Assistant Network in 1996, she registered her own business "A Clayton's Secretary" in 1994.
Kathie is a Virtual Assistant Coach & Trainer and has trained and mentored many VAs during the life of her business. Additionally she is an award-winning author and is many times published in business and women's magazines.
Kathie was twice nominated for "Australian of the Year" (2008 & 2009).  Listed in Australia's Who's Who of Women 2010- 2015

Married to Graham she chose to work from home in 1994 so she could be present for their 5 daughters as they grew up into young women.  Their home is in Melbourne, Australia.
Kathie has become a role model for women who want to work from home and be there for family. She is an advocate of the Proverbs 31 Woman and her books are available at Amazon.com, in bookstores in Australia and also online.
Today, Kathie is a professional speaker who speaks throughout Australia and overseas, touching the lives of women and their families through keynotes, presentations and workshops at conferences, seminars, webinars, radio, podcasts and churches.