Kathie pioneered the VA Industry in Australia and helped shaped the industry globally. She was a founding member of the steering committee of the Online International Virtual Assistant Convention (OIVAC).
Mother of 5 daughters, she developed her business so she could stay home with her girls, adopting new technologies and becoming a guide and mentor for women the world over.
Kathie's story of the challenges and rewards of operating a home based international business will both encourage you and motivate you to make your own plans to return
home to work and be with your family.
Kathie was nominated for Australian of the Year in both 2008 and 2009, and has won many awards during her business life.
---
Why should you use Kathie as your next speaker?
Start here………..
S peaker and presenter – flexible delivery.
P rofessional presenter – no risk.
E xcellent content equals immediate results.
A ccredited Professional Speaker.
K athie is enthusiastic and passionate.
E xperienced (hands-on) means up-to-date information.
R elaxed style – great feedback.
---
Worked with or on:
Dept of Industrial Relations' Best Practice Program;
Building Bridges – Area Consultative Committee (ACC) for Southern Melbourne;
Performed research for the web site of the HomeBusinessManual.com.au for City of Casey;
Presented at Swinburne University; the Local Govt Assoc of NSW,
QUT Secretaries Conference, IPQC EA/PA Conference
and many other events.
Village Church Women's Breakfast

I enjoyed hearing someone talk about the importance of being a "stay at home mum". I know how much my mum means to me.  R H
Good ideas. Helpful for younger members.
Unsigned
Kathie, sincere thanks for your inspirational message.
R D
Outstanding speaker
G R
Thank you Kathie for re-inforcing the strength we all have as exceptional women.
S B
Very interesting and informative.
D M
Very motivating speaker. Thoroughly enjoyed it.
B C-S
It was beautiful words of encouragement. Please continue doing what you are doing.
S E T
Thank you for your words of wisdom and encouragement. I was so blessed.
E L
I am so thankful to God that He brought you to us. On behalf of the team, "Thank You". You made our morning a wonderful success. I look forward to continuing our friendship.
Faye Hardman, co-ordinator
Hear Kathie Speak:
These are a number of interviews or webinars that Kathie has participated in, over the past few years.
Click on the title to hear Kathie in action:
Your morning:  Radio interview about a new book.
LightFM Interview: Radio interview about new book.
Blog to Book Webinar: Teaching about turning a blog into a book.
Interview re VATrainer.com: With Lisa Taliga.
---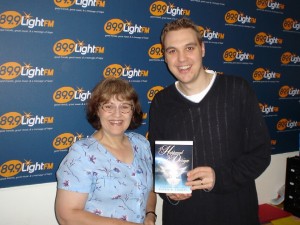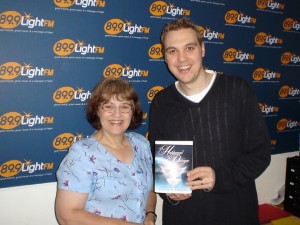 Hear Kathie's interview on Melbourne radio station LightFM with Clayton Bjelan. With her warm and relaxed style, Kathie shows women the world over how they too can be available for their families and run a business from home at the same time.
---
Below: Interview with Mike Ryan from HBB TV
---
Engagements:
I recently spoke at Season 15 of #VAVS – October 16-20th, 2017 on the topic of Networking for Business. If you'd like to engage me for you business event, church or other event, please do make contact.
Rates:
Corporate bookings: Price on request.
Church bookings: I don't ask for a fee but a love offering or honorarium to help cover travel, accommodation and any other expenses incurred for the engagement would be appreciated.
Please contact Kathie to discuss your event.